Vita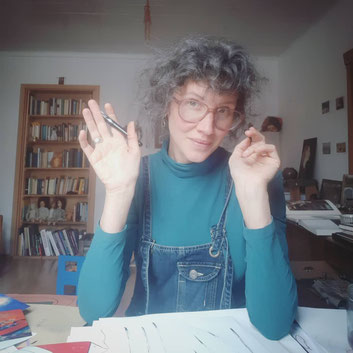 Estella Mare *1979 grew up in Munich Germany, where she studied American Literature, German Literature and history. Later on she took up Art & Art Education in which she holds an M.A. She has worked in museums and galleries while pursuing her own artistic work. After moving to Berlin in 2013, she now lives in the Harz mountains with her family.
On her drawing:
"I was waiting for a point
where the drawing would
become violent
but I was going to get there
through elegance"
"try to concentrate on drawing
while letting go

not be afraid of what's lurking in one's self
and yet not get trapped
by the idea of creating something uncanny
or complicated

forget all expectations

hit the page"