¨ gallery 2012 | ÄnderMeer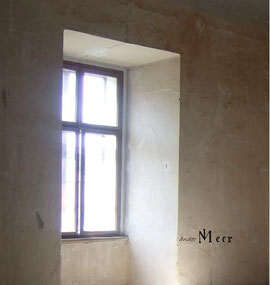 Pascale Ruppel - ÄnderMeer / OtherMeer
September 27th, 6pm
Dear friends,
for ¨gallery's September show Pascale Ruppel steps into a well known interior by Vermeer – 'A Girl Reading a Letter at an Open Window', changes it and so becomes part of its story. What kind of letter is the girl reading and who is she? – perhaps we shall find out!
Part photographic study, part subtle use of performance, Pascale Ruppel invites us to confront the image that we know so well with our 'otherness', thus creating something new.
Come on join us on the sidewalk once more to celebrate ¨gallery's first autumn show on Thursday September 27th at six pm.